ode to the 'rents and shrunken heads... @ 03:56 pm
i'm so behind on posting so here's a beginning!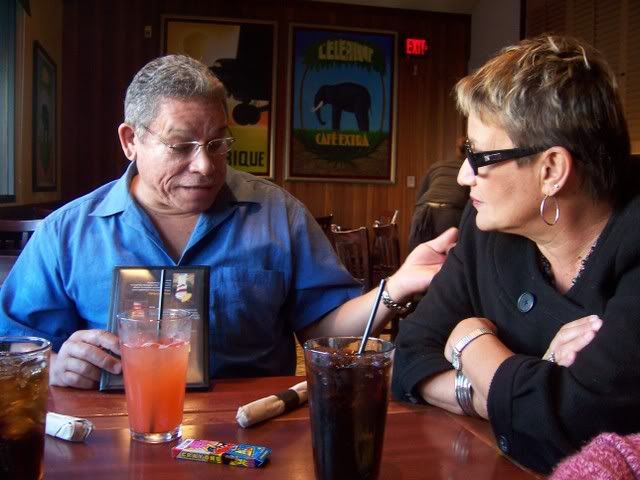 the parents on saturday, the elephant bar to celebrate my dad's 57th birthday...
>>>>>>>>>>>>>>>>>>>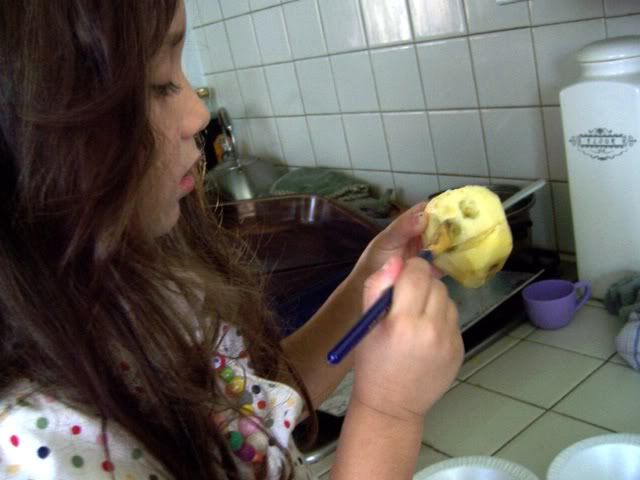 natalie putting lime juice on a apple for a halloween craft, shrunken (apple) heads...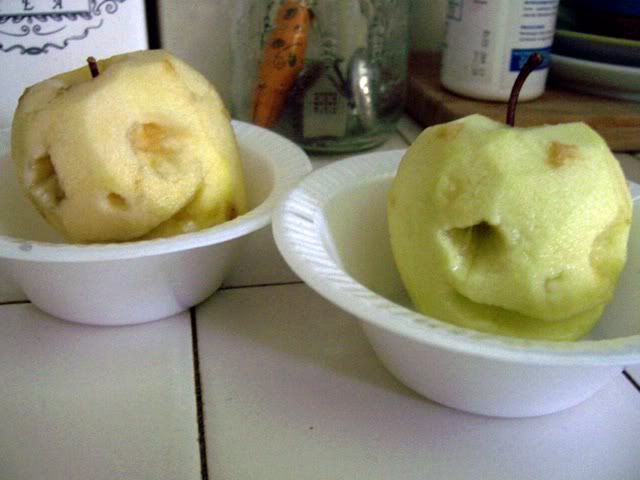 carved heads waiting to for the next step...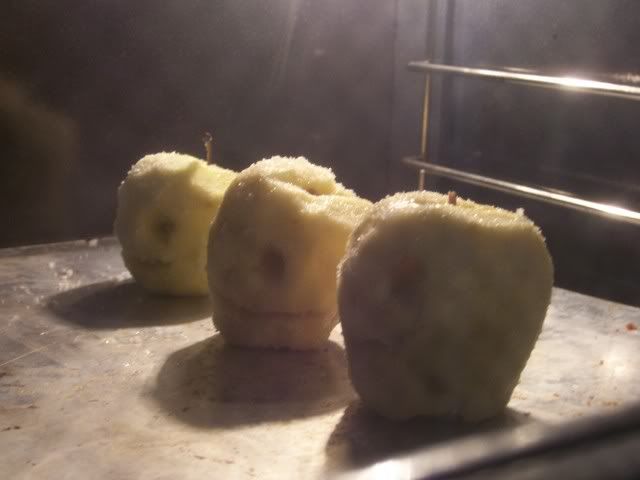 the three heads, salted and in the oven!
I had seen a link last week on how to make shrunken apple heads but i also found that i had the craft recipe in a halloween book i have. you basically peel and carve red delicious apple, apply lemon juice all over (i had lime) and then rub kosher salt (i had regular) over them. you put them in the oven on the lowest setting for two hours and they put them on a drying rack for the next couple of weeks. in that time, they will begin to shrink and shrivel! fun!